AS A WORLD TRAVELER

She has lived in Paris where she had her first house haunting and for two years in Mexico City
where a well known parapsychologist introduced her to some of the most powerful healers and
mediums in the world. She wrote a column for the largest paranormal magazine in the South America
"Supermente" and was featured on the cover. She has read for people from the top to the bottom
of Mexico and was blessed to meet many who also taught her and enhanced her natural gifts
While there, Deva did psychic Archeology throughout Mexico's pyramids and also channeling
for healers and Brujo's deep in the jungle of Mayan country.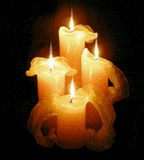 She learned The Art of Candle Burning while there
it is one of her most popular classes.

WILD DOLPHIN SWIMS



Conducting Healing workshops in the Islands
Wild Dolphin Swims
Out in the Bermuda Triangle
Sleeping on and diving deep
The Lost Road to Atlantis.




MT SHASTA


One of her favorite power centers is Mt. Shasta
where in the 70's she spent time
in a Zen Buddhist Monastery.
Her young son was the first child allowed
to live at the Abby.




She returns often to work with the mountains energies
That have blessed her and others for so many years.

NORTHERN LIGHTS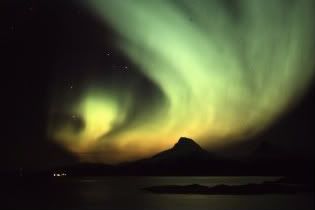 Deva has worked with the Northern Lights at the top of the world in Tromso Norway.
While living on a light grid by the ocean in northern California, she had a re-occurring dream and the lights visiting her.
within a year she found herself on an airplane to spend a month in Norway channeling and working with the Aurora Borealius
As they were singing to her.
This has enhanced her ability to balance the chakras and working with other light frequencies.



SEDONA





In the 70's she along with two close friends Frank and Janet Bohlool
had the first natural foods restaurant,
Herb Shop and Metaphysical Bookstore allowed in Sedona Arizona.
In those days the community would not allow "Flower children" or "Hippies" to reside there
Deva worked at the Hitching Post Cafe and The Dutchmans Cove Restaurant as well as their
shop and became the Diplomat for the New Age Community.
When Barry Goldwater's daughter became a customer buying their homemade breads
and other delicious foods on the menu, she was instrumental in their remaining
in the community and were accepted.


They traded with the Hopi Nation supplying the Medicine Man with herbs
For healing the people.
It was a popular rest stop for travelers on the spiritual path and those who were
Teacher's, healers and Guru's.
Sedona was a pure vibration in those days and the vortex energies were at their highest.
Many of those areas are still kept secret from the public to this day!




After sustaining a painful injury in the early 2000's she found writing a comfort as life had changed.
From a dark experience the Light arrived as she discovered writing was soothing to the soul.
Never Give Up even if in pain!




My Banners By Creation by Donna